So we do things a little differently to your standard pilates class.  Forget holistic, slow, soul searching pilates and think body enhancing, muscle trembling dynamic reformer pilates.
Returning from London Jane and Lane bring to NZ the latest fitness craze amongst the world's most famous.
We deliver exercise just as we did in London because we don't see why New Zealanders should just read about it in a magazine.  We have had the experience to train the famous, to create the bodies of celebrities such as Claudia Schiffer, Jemima Khan, Trinny Woodall and Mario Testino (yes we just name dropped for effect), and we want to share it with you.
We want to change the perception of traditional pilates and show that our form can create body changing experiences and that it is respected as one of the hardest most challenging forms of exercise.
The result is the toning of long, lean muscles FAST by combining exercise and stretching into your routine.  Our dynamic approach is more intense, based on the 'isolate, fatigue, stretch principle', or in laments terms 'find it (muscle), thrash it (exhaust it), stretch it.  Integrating into this a combined weight training programme our approach is designed to slim figures, improve posture and build toned muscles, fast, because we haven't got all year right?
Reform combines controlled functional exercises, focusing on the duration of muscle activity to achieve fatigue, opposed to load (common in gym settings).  Aimed at full body workouts, opposed to focusing on one muscle group per exercise, reformer pilates provides an intense session that is easy on the joints, and will guarantee to have you screaming for more.
Lane Gibson
Director
Lane spent two years in London working for London's most prestigious and recognized dynamic pilate studio, where he was one of the most experienced and respected trainers.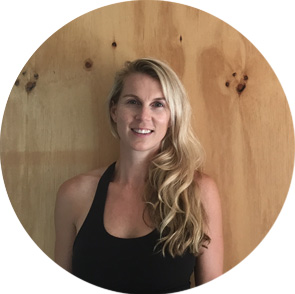 Jane Gibson
Director
Jane attended AUT on a netball scholarship and graduated with a degree in health science majoring in Occupational Therapy and a diploma in sports massage.
Reform is built to cater for ALL individual needs, whether it be personal fitness, sport specific training, injury prevention / rehabilitation, group or individual. We deliver for how you want to perform. We will inject the difference to help you achieve your goals.